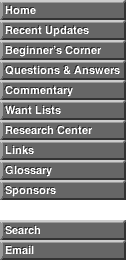 This is a cardboard die trial for a token? which is in the Smithsonian. It was donated by Stacks along with P3512 and P3518.

Click on the thumbnail image for an enlargement.

Anybody know what it is ?

-----------------------------------------

Thanks to the Numismatic Bibliomania Society and also Andy Lustig, we have found out that the image on the cardboard trial is that of Theobald Wolfe Tone. For more information on him, click here.

Other responses include the following.

Harold Welch writes: "Wolfe Tone (1763-1798) was an Irish lawyer who was an original founder of the United Irishmen, a group dedicated to leading an Irish uprising against the British. Tone was a disciple of Thomas Paine and a friend of James Madison (who was serving as American Minister to France). Tone was in France trying to persuade the French Government to invade Ireland, assuring them that an invasion would be accompanied by a general uprising of the Irish people against the hated English.

Eventually, an invasion fleet of 143 sail and 15,000 men was dispatched accompanied by Tone as "Adjutant-general Smith." Bad weather and poor seamanship led to the dispersal of the fleet before it ever landed. Despite Tone's efforts, the French would never commit to anything further than a few minor raids. Tone was captured on one of these raids and sentenced to hanging. On the day before he was scheduled to be executed he cut his throat with a penknife and died of the wound a few days later, November 19, 1798.

I have no knowledge of the medal in question or what interest Charles Barber may have had in Wolfe Tone."

David Fanning writes: "Theobald Wolfe Tone is the founder of modern Irish Republicanism. He led the United Irishmen, a non-sectarian movement which was devoted to driving the British out of Ireland. He was a Protestant, as were a number of other leaders of the movement, giving the lie to the British notion that the conflict is all about religion. The Uprising they led in 1798 was unsuccessful, and Tone and the other leaders were condemned to death. Tone took his own life in prison under very weird circumstances--some believe he was murdered. All that said, I don't know anything about the pattern trial."

David Lange writes: "Stylistically, the piece illustrated does appear to be the work of Charles Barber. The proportional size of the busts to the borders indicate that it was a pattern gold dollar or a token of similar size. The date 1798 suggests that it may have been intended as a commemorative piece to be issued in 1898. A check of the Congressional Record for 1897-98 might turn up some clues."

Finally, NBS Board member Bob Metzger adds these web references: "There's some background info on Wolfe Tone here.

You can buy a miniature of him at: here.

He also appears on an Irish postage stamp.

Note: These links are no longer valid.

We wish to thank everyone who responded.

---------------------------------------

December 6, 2016 followup:

The following is from Wayne Homren courtesy of Gawain O'Connor who found an example of the illustrated token on E-Bay which apparently used the same obverse as on the cardboard die trial.




where it was described as:

WOLFE TONE 1798 / (man facing left) (crossed U.S. & Irish flags)

TC-54447 *** Gilt brass. This medal was issued by Irish Americans?

Photo is courtesy of ebay seller Xonumia.