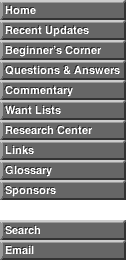 This is a trial piece, in white metal, of a "perfect ribbon" reverse design by Anthony C. Paquet similar to the one used on J222/P265 minus the dentilation and motto "E Pluribus Unum" on the ribbon but from an entirely different die.

This die has groups of 3 shield lines, instead of 4, has the eagle's left feather pointing to the "A" in dollar instead of the "D" and has all 3 upper shield points visible whereas on the regular pattern die, the observer's leftmost corner is under the ribbon.

Another reverse with "broken ribbon" is also known but not on any splashers. For more information on the 2 reverses used on pattern coinage, click here.

Only 2 examples are known struck from different dies. This is the Smithsonian example which is plated in Pollock. The other was part of the materials given to the Library Company of Philadelphia. To view the Library Company piece, click here.

Photo courtesy of the National Numismatic Collection of the Smithsonian Institution.