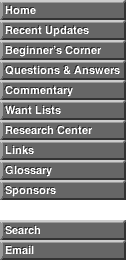 This is an obverse hub trial, in white metal, of just Morgan's portrait of Anna Williams similar to that used on 1979 designs J1586-J1587/P1779-P1780 and J1588-J1589/P1781-P1782 but not identical. This has only 4 leaves above Liberty's coronet as opposed to the 5 that appear on the completed patterns. "Liberty" is very lightly impressed on the coronet.

It is believed to be unique with the only example in the Smithsonian.

Photo courtesy of the National Numismatic Collection of the Smithsonian Institution.