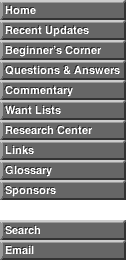 This is a reverse die trial for the central portion of a 3 cent pattern similar in style to that used on the pattern 5 cent J565/P626.

It was used on three dollar patterns of 1866 and 1868 by Merriam P5080-P5120. Because of this, there is a possibility that this is not a mint product.

Examples are known in copper JA1867-6/P3302 ex Bullowa, Kosoff-Bowers and Merena 11/85 and also in white metal JA1867-7/P3305 ex Elder's 37th sale (lot 307), P.C. Clark (Bolender 11/32 lot 891), T.O. Mabbott, Smithsonian.

The above corrects the pedigrees in Pollock regarding the Bolender sale piece.

Photo courtesy of the National Numismatic Collection of the Smithsonian Institution.