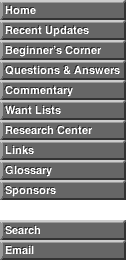 Unfinished obverse die trial of Paquet's - not Longacre's - French head design used on J237-J238/P293-P294 among others.

Your editor, Saul Teichman, has always questioned whether this was designed by Longacre or Paquet as the 1859 half dollar patterns used Paquet's punches in the legend "United States of America". Kurt Brintzenhofe notes a July 1897 article in the American Journal of Numismatics on U.S. Assay Commission Medals by Edmund J. Cleveland also attributes the French head used on the 1860 to Paquet.

A more finished die trial, lacking just the date, is also known and is listed as JA1859-3/P3215. To view this piece, click here.

Only 2 are known as follows:

1) Lohr, Empire Review 1/63, Bowers and Merena 6/96, Heritage 1/07, Bowers and Merena 6/08, Heritage 1/16 - NGC61, illustrated above courtesy of Heritage. Click on the thumbnail image for an enlargement.

2) Cox, Smithsonian, illustrated below.




Photo courtesy of the National Numismatic Collection of the Smithsonian Institution.