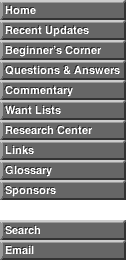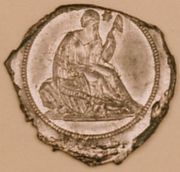 This is an obverse die trial without date, in white metal, of the regular seated liberty design of 1837 but with a single star added between liberty's head and the pole.

Because of this, it is listed as an 1838 trial and an intermediate between the no stars design of 1837 and the with stars design of 1838 and later.

2 examples are confirmed and both are illustrated. The example above was part of the materials purchased by the Library Company of Philadelphia from Maxwell Whiteman. It is listed as inventory #12. Click on the thumbnail to enlarge.

Photo courtesy of the Library Company of Philadelphia.

The image below is courtesy of Sarasota Rare Coin Galleries and was offered in Heritage 1/06 FUN, Simpson-Heritage 1/21 - PCGS64.