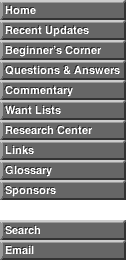 This is the famous 1976 bicentennial dollar struck on a 40% silver clad planchet without the "S" mintmark. This has the type I reverse with the first "U" in "Unum" aligned directly under the first "U" in "Pluribus".

Several of these were issued in sets along with the quarter J2161/P2085 and half dollar J2162/P2086.

According to Pollock, President Gerald Ford and his appointment's secretary received sets. It is not known if these or any other sets are still in existence.

Photo has been modified from the set in Stacks 5/2001 sale.