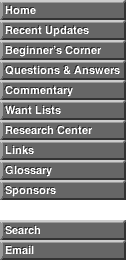 This design, modeled after the regular nickel 3 cent obverse but with a star on Liberty's coronet, is combined with a simple laurel wreath with In God We Trust at the top and the word Cents curved under the 5. It was struck from 2 obverse dies as shown below.




Date away from curl

Nickel J570/P638 with 3 to 4 dozen known.

Copper J571/P639 with 3 confirmed from this obverse die.

1) B/R 9/75, Heritage 10/18 - PCGS65BN

2) Ivy 8/82 ANA, B/M 11/90, Wilcox - PCGS65RB

3) Hewitt 4/72, Bass-HWBRF, B/M 5/99, StacksBowers 8/12 ANA, StacksBowers 11/12, Simpson-Heritage 11/20, GreatCollections.com 1/2/22 - PCGS65BN

Date near curl

Nickel J570/P640 with 4 confirmed.

1) Stacks 4/78, B/M 8/99

2) Leidman 10/71, Bass-HWBRF, B/M 5/99 - PCGSAU55

3) B/R 10/78, Rothchild-Stacks 10/03

4) Rau-Heritage 4/18, Heritage 4/19 - NGC64

Copper J571/P641 with 3 confirmed.

1) Byron Reed-Durham Museum

2) Heritage 8/96 ANA, B/M 1/03, Wilcox, Saul Teichman - PCGS64RB

3) Heifetz-Superior 10/89 as PCGS65BN, Heritage 11/98, Heritage 1/99 FUN - NGC66BN

Note: There are at least 3 other copper examples, Mitchelson-CSL, Kagin's 11/73 (cleaned and probably ex Farouk) and NASCA 10/79 weakly struck setup trial piece which have not been seen recently to try to identify which obverse die was used. In any event, there are at least 9 copper examples known. To see images of all available, click here.

Incomplete obverse splashers JA1867-17/P3334 and JA1867-18/P3335 are also known.

The lower date die was also used outside the mint to strike certain issues. For more on this, click here.

Photo courtesy of Heritage.