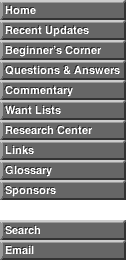 George Morgan's "Shield Earring" design considered to be one of the most beautiful ever made by the US Mint. This design was issued in sets of the quarter dollar, half dollar and silver dollar in both silver and copper as above.

The following examples are confirmed: To see available images, click here.

1) T.R. Walsh

2) 53 ANA, Bergin-Stacks 6/84, 93 ANA as PCGS65RB (not sold), Superior 1/94, Bowers and Merena 11/02 - PCGS66RB - illustrated above.

3) Heritage 2/87, Tangible Assets, Teletrade 3/3/93, Marin, Superior 5/94 (not sold), Marin, 94 ANA, Heritage 5/2003, Simpson-Heritage 1/24 FUN - PCGS65BN

4) Johnson, Hughes 7/80-privately, Sieck-81 ANA, Rubin - NGC65RB - stolen

5) Hughes 7/80, Evans-B/M 8/98, R Shippee – PCGS66RB

6) Farouk, Bolender 10/55, Stirling-Heritage 5/09 as NGC62RED, Simpson collection.

7) Heritage 8/11 as NGC64BN, Simpson-Heritage 9/20 - PCGS64BN

See also Anderson/Dupont-Stacks 11/54; and Lohr, Cox-Stacks 4/62 for additional listings.

Examples were also struck in silver J1700/P1902.

For additional information on this and the other denominations, click here.

Photo courtesy of Bowers and Merena.