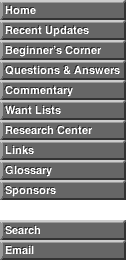 Morgan's first obverse design of this type without pellets between the words in "E Pluribus Unum" combined with his reverse with pellets before and after "Five Dollars".

These were struck on thinner and slightly wider 25.5mm vs 21.5mm planchets than the regular issue.

The following 4 are confirmed. For images of these, click here.

1) B/M 3/95, Superior 1/96, Heritage 8/96 ANA, Heritage 5/03 as PCGS62BN, Heritage 4/18 – PCGS62RB, illustrated above, click on the thumbnail to enlarge.

2) Paxman-B/R 11/74

3) Kosoff 8/71, Bass-B/M 5/99, Simpson-Heritage 2/21 – PCSG64, gilt

4) Mitkoff on April 9, 1972, Faraday-Heritage 7/94 ANA – cleaned proof, gilt

There are additional listings for gilt examples, including Judd-Kosoff 10/68, Kreisberg 11/70 described as burnished and likely the same as the Judd coin and Numismatic Gallery 42 ANA-Taylor-NN61st 6/70 which may be additional specimens or additions to the pedigrees of the last 2 enumerated examples.

This obverse die was also used on J1568A/P1759 and J1569/P1760 and the reverse was also used on J1572-J1573/P1761-P1762.

A copper reverse die trial, JA1878-3/P3458 is also known.

Photos courtesy of Heritage.