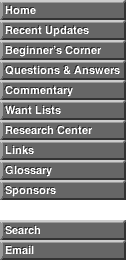 This is one of the designs that was sold by the mint in 6 piece sets for $30. The sets were made in silver with both plain and reeded edges, copper and aluminum. To view the set, click, here.

This particular design exists in the following formats:

J1315/P1458 in silver with reeded edge with over 50 believed to exist.

J1316/P1459 in silver with plain edge with about a half dozen known including: To see images of this and the following, click here.

1) Pine Tree 1/76 FUN, Pine Tree 1/78 FUN, unknown intermediates, Simpson-Heritage – 11/20 – PCGS66

2) Heritage 8/15 – PCGS62

3) StacksBowers 3/12 – PCGS64

4) Superior 9/99, Heritage 4/17, Heritage 11/21 – PCGSAU58

5) NERCA 1/81 FUN, Wyoming collection – proof 63 with sea green toning

6) Superior 5/94 – proof 63, possibly one of above

7) Dibello-Stacks 5/70, Crouch-Superior 6/77, NERCA 4/80 – proof 63 brilliant with some lightness of strike in the centers, possibly one of above

J1317/P1460 in copper with reeded edge with about 10 known.

J1318/P1461 in aluminum with reeded edge with only the Mitchelson, Connecticut State Library and Farouk, Kagin 1/75, Wyoming collection examples known.

J1319/P1462 in white metal with plain edge with only the Woodin, Newcomer, Col Green, Boyd, Farouk, Bowers and Ruddy 3/81 sale, Wyoming collection and the Superior 2/91- NGC63 coins known.

Photo courtesy of Superior.