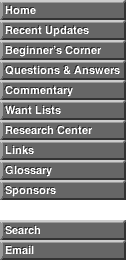 Two examples of Joseph Wright's 1792 quarter design, struck in white metal, J13/P15 have been discovered among the holdings of the New York Historical Society.

This brings the number of known pieces in this metal to 4. Unlike the other two, ANS and ex Norweb-Partrick, which are struck on jumbo piedfort planchets, these appear to be struck on more normal sized planchets.

These pieces were seen by Anthony Terranova and Michael Hodder among others prior to the 2002 ANA sale in New York but had not been mentioned since until they appeared in the June 9, 2003 edition of Coin World.

The coins themselves, INV.13862a (16 grams, 246.9 grains, die alignment 180 degrees), and INV.13862b (14 grams, 216.0 grains, die alignment 160 degrees), as shown below, have been graded NGCAU58.




The second one was deaccessioned by the Society and offered in Heritage's April 2021 sale where it realized $1,260,000.

Photos courtesy of the New York Historical Society. All rights reserved.